On the occasion of the business trip to Vietnam of Ms. Katie Orr – International Director and Ms. Kellie McMullin – Manager of International Learning at Nova Scotia Community College (NSCC), Vietnam Association of Community Colleges (VACC) and Nova Scotia Community College, Canada had a meeting with the education development officers of the Canadian Embassy on June 10th, 2022.
Attending the session were Ms. Sandra Le Courtois – Head of Education Development Department and Ms. Nguyen Tam Anh – Trade Commissioner of the Canadian Embassy in Hanoi, Assoc.Prof.Dr. Pham Tiet Khanh – President of VACC, Ms. Mai Khanh – Director of International Cooperation and Project Promotion, Tra Vinh University, and other officers of the Association.
Assoc. Prof. Dr. Pham Tiet Khanh – President of VACC presented the results of international cooperation between NSCC and VACC in the past few years at the meeting. Nova Scotia Community College (NSCC) will support VACC in cooperation activities regarding international education, international projects on vocational training, quality accreditation of vocational education and how to apply quality inspection standard of Canadian education in the near future. Additionally, Ms. Katie Orr introduced the 50th anniversary of establishing diplomatic relations (1973-2023) scheduled to take place in April 2023 in Canada.
Following the program, Ms. Katie Orr suggested that the Embassy of Canada continue to support VACC and NSCC to organize international cooperation programs in education and training areas, international projects on education development and vocational education; conduct two-stage research and training in Canada, organize seminars and training sessions about the Community College model for the Association's members, in which programs related to vocational training, and accreditation of vocational education quality were mainly taken into account.
At the end of the meeting at Embassy of Canada in Hanoi, the delegation paid a visit to Hanoi Community College and Ha Tay Community College – the two members of VACC which effectively applied and implemented this model. Being there, Ms. Katie Orr also understood the key features of the Community College model in Vietnam. The two colleges were looking forward to NSCC's cooperation and support on exchange programs of lecturers, students, 2+1 programs, creativity and innovation in start-up activities for their students in the coming time. 
Some pictures during the working visit of Ms. Katie Orr and Ms. Kellie McMullin – Nova Scotia Community College (NSCC), Canada in Vietnam: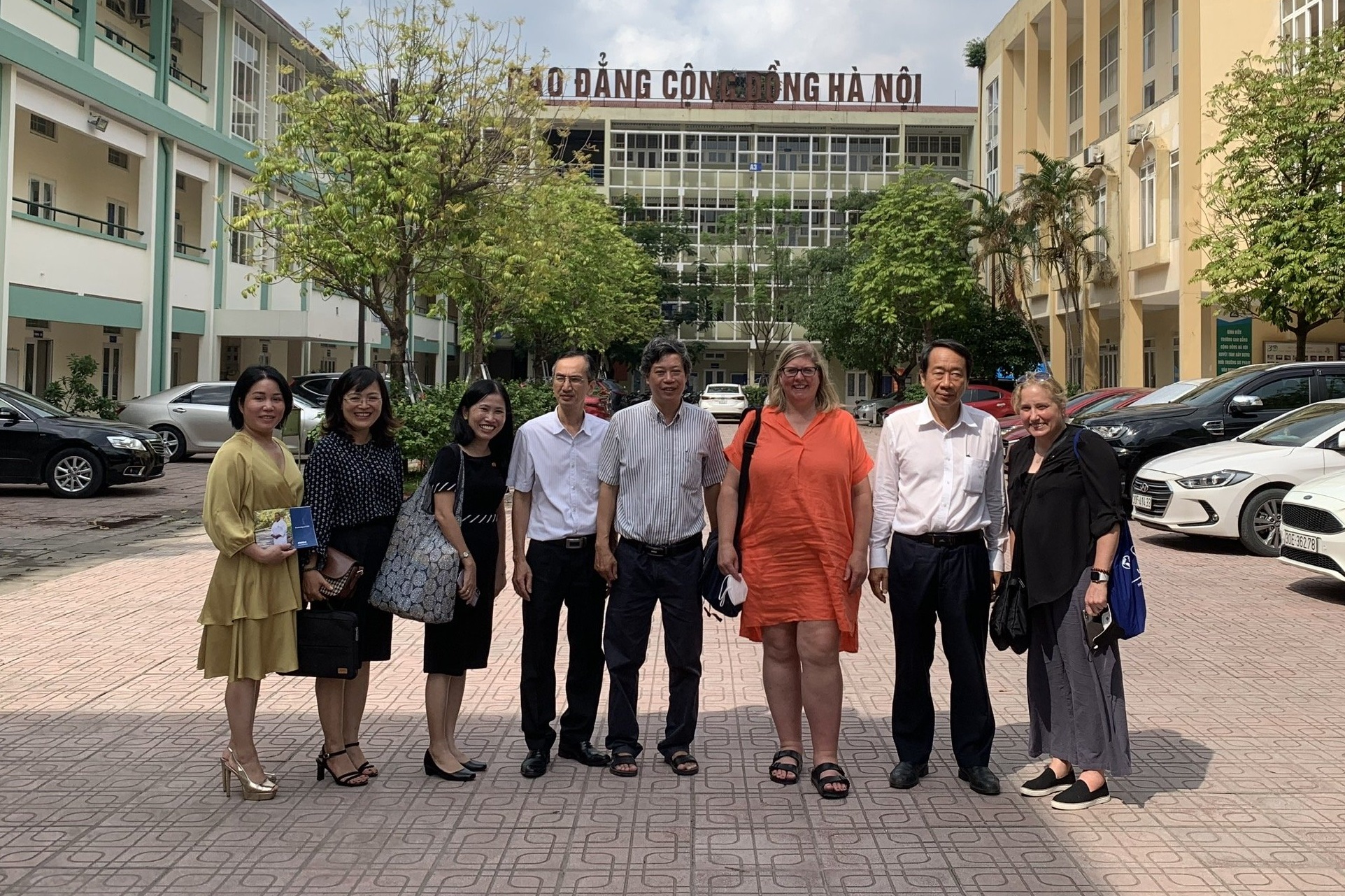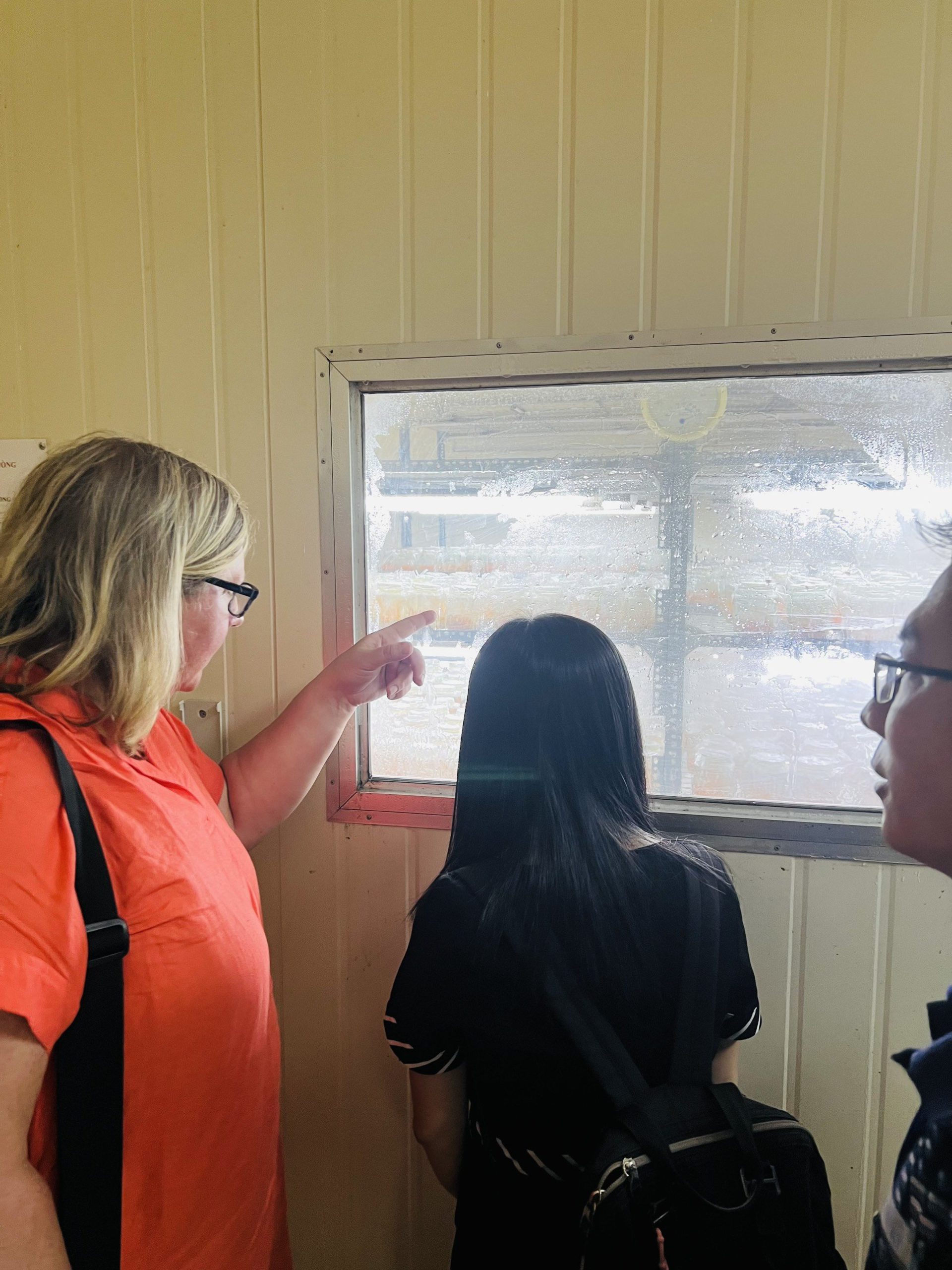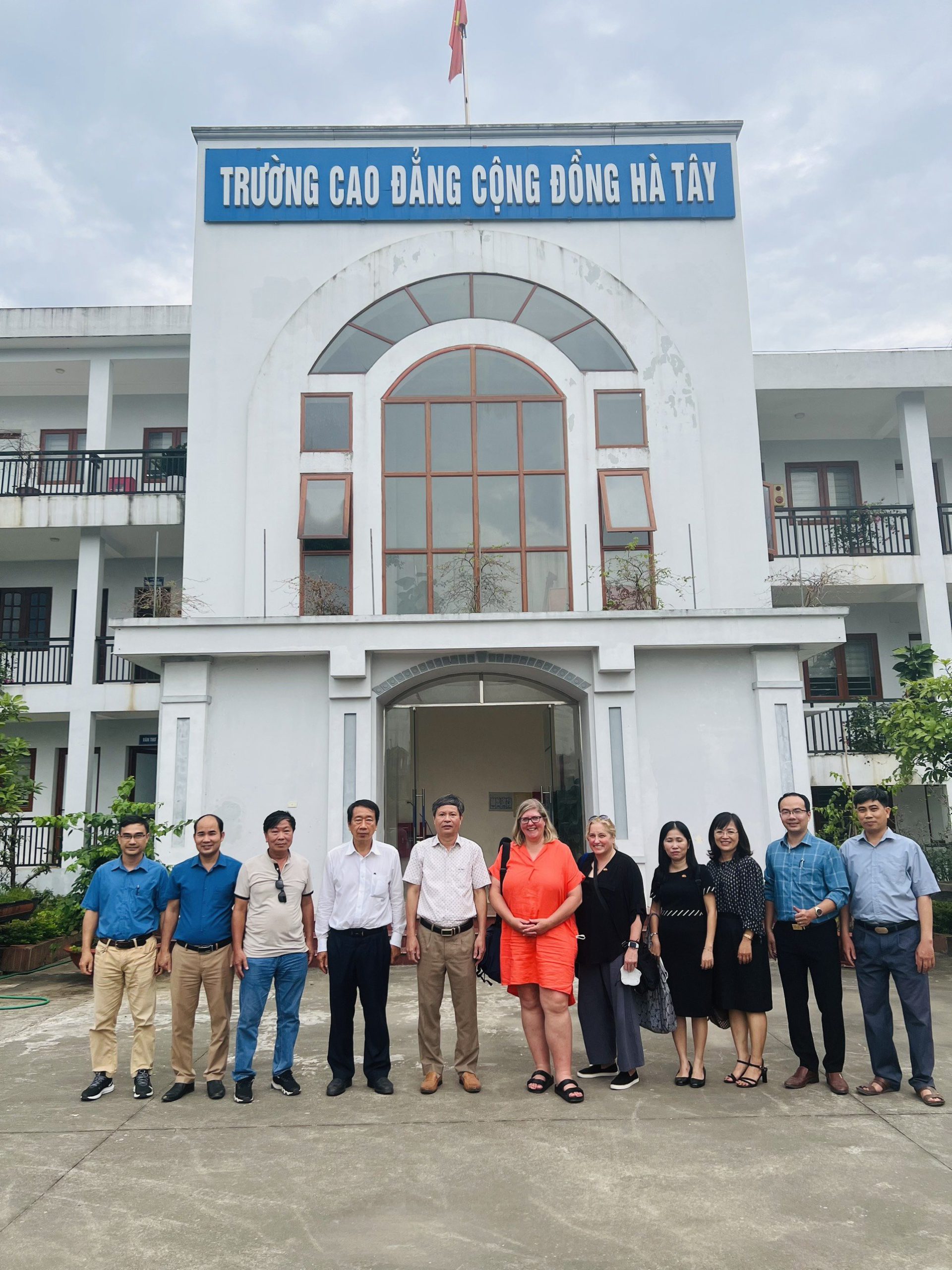 Source: VACC office